School Musical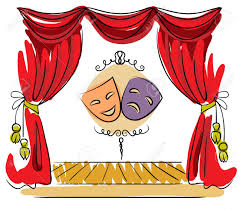 Each year our 4th - 6th grade students can choose to participate in our School Musical.  This tradition has become the highlight of the year.  Students tryout for major roles, but all students who want to commit to the after-school rehearsals are included.  Students who wish to keep their talents hidden off stage may also participate by being involved in the Stage Crew.
School Choir
Our school choir, under the direction of teacher volunteers, meets every Friday after school to strengthen singing talents and learn to blend voices in a friendly setting.  The choir performs 2 concerts each year and can occasionally be seen at local community events.
BTSALP- Dance Classes
We are happy to be hosting a Dance Teacher through the Beverly Taylor Sorenson Art Learning Program.  Students receive dance instruction every week during the regular school day.  This is a great opportunity for children to learn through dance and begin to develop their talents.
Mountain Shadows TV
Every Monday, our students enjoy watching MSTV with updates on school activities, weather and sports.  Star Students are announced and there are Class Spotlights.  The news is anchored by our 4th grade students and feature articles are sometimes submitted by our Student Council that focus on our anti-bullying strategies and character education.

Basketball Club
Beginning in January on Tuesday and Wednesday after school, several of our 4th - 6th grade students participate in a 3 on 3 basketball club.  Students get a little instruction and have a lot of fun playing against other students in the school.